Medical Weight Loss St Petersburg, FL
Medical weight loss is a proactive management of diet, fitness, and healthy behaviors. At MIIS Weight Loss Institute, we strongly believe that a holistic multidisciplinary approach to weight loss with individualized care for each patient is the key to success. Kelly is our Bariatric Nurse Practitioner who works with our patients to provide individualized care. Kelly pairs her medical background with her compassionate heart to act as a coach for our patients. Kelly provides education and support to both patients and their families who are by their side throughout their journey, and her favorite part of nursing is helping patients reach their goals and celebrating together.
We are excited to announce the launch of our 21-day MWL program!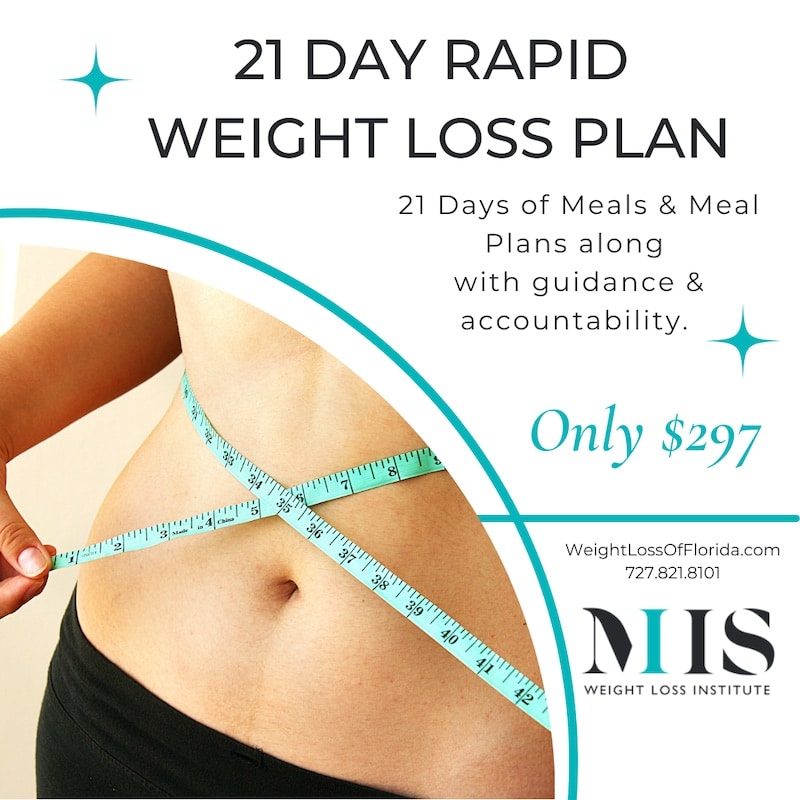 Expert consultation for a personalized plan
Meal Planning
Price includes you consult
Price includes all meals for the 21 days
Program Offerings
Expert consultation for a personalized plan
B12 injections
Pharmacotherapy – appetite suppression therapy
Meal replacement plans
Weight loss app-based monitoring of progress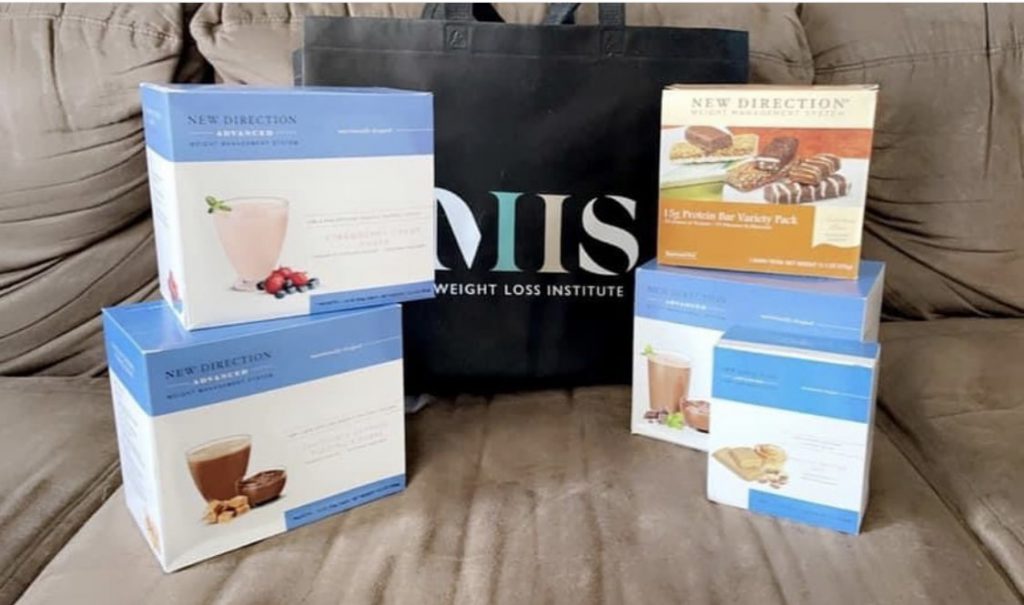 Supervised Medical Weight Loss Program
Short term weight loss plan – drop a few pounds for a special event
Long term weight loss program – lifestyle modification for long term success
One-on-One guidance by our ARNP
Comprehensive program designed for the patient's individual needs
Pre-packaged Meal Replacement Plans that make the program easy to follow
Obesity medications such as phentermine may be used for qualifying patients
Back on Track Program
Designed for patients experiencing weight regain after previous bariatric surgery
Targeted weight loss for upcoming surgery or event
Used to reduce the risk of post-operative complications after surgeries such as orthopedic surgery and hernia repair
About our Policy
Please note that a $50.00 non-refundable deposit will be taken at the time of scheduling​ a Medical Weight Loss appointment. The deposit is applied to the program of your choosing.