What is a Sleeve Gastrectomy?
For people who are severely overweight and cannot shed excess pounds through diet and exercise alone, weight-loss surgery is a good way to start living a healthier life. Dr. Kevin Huguet at the MIIS Weight Loss Institute in Tampa Bay, Florida, are fellowship-trained surgeons specializing in bariatric surgery called a sleeve gastrectomy
Metabolic Surgery: The Sleeve Gastrectomy
A sleeve gastrectomy is a metabolic approach to weight loss. It is not a solution for people who only want to shed a few pounds or who can lose weight through a healthy diet and exercise regimen. The procedure changes the body's metabolism by restricting the amount of food it can consume, which stimulates significant weight loss in a short amount of time. By removing up to two-thirds of the stomach and leaving behind only a small, sleeve-shaped portion, a sleeve gastrectomy suppresses the body's production of ghrelin, which is the hormone that causes hunger. This hunger suppression allows you to lose weight without starving yourself.
Benefits of Sleeve Gastrectomy
There are many weight loss options Medical Weight Loss (non-surgical), but the sleeve gastrectomy is proven to be one of the most effective and long-lasting solutions for morbid obesity. Because the procedure is minimally invasive, there are few risks associated with it, and there is little downtime following the surgery. Losing a significant amount of weight can also eliminate many comorbidities such as high blood pressure. The sleeve gastrectomy can also help improve sleep, lower blood sugar levels, relieve migraines, improve heart health, relieve heartburn and reduce inflammation.
The Sleeve Gastrectomy Procedure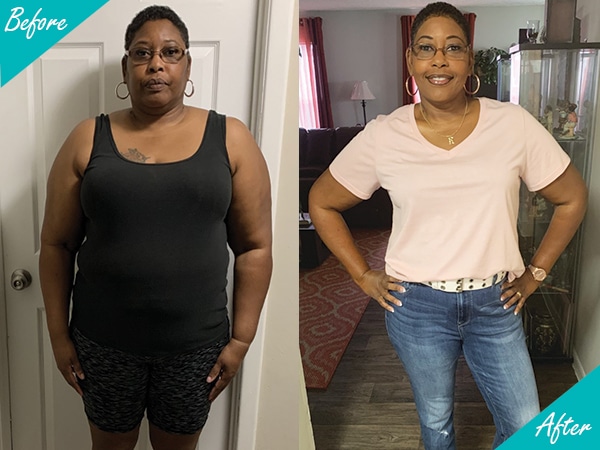 Sleeve gastrectomies typically take 30 minutes to complete. While you are under general anesthesia, your surgeon will five make five small incisions in the abdomen to insert a camera and surgical tools. The surgeon will then remove approximately 70% of your stomach. The remaining stomach will be shaped like a banana and will only hold up to 10% of the food you are used to consuming. However, this approach reduces the risk of you becoming nutrient deficient because you can still eat enough food.
Potential Risks With Sleeve Gastrectomy
Just like with any other type of surgery, there are risks associated with sleeve gastrectomies. These complications are rare, occurring in less than one percent of patients, and the mortality rate from these complications is less than one percent and continues to drop every year. Because the sleeve gastrectomy surgery is laparoscopic and minimally invasive, it is much safer than other types of surgeries. Potential risks include:
Staple/suture leakage
Wound infections
Respiratory failure
Pulmonary problems
Abdominal bleeding
Although there are risks with bariatric surgery, it is important to remember that these procedures rarely have complications. The benefits greatly outweigh the risks, and if you want to improve your quality of life by losing a significant amount of weight, a gastric bypass procedure could be right for you.
Sleeve Gastrectomy Recovery
Although a sleeve gastrectomy is a minimally invasive procedure, it does require a period of recovery. You will likely need to take approximately1 week off of work to recover, but you can expect to resume light day-to-day activities immediately following the procedure. The biggest change you will have during the recovery period will be your diet. For the first two weeks, you will be restricted to a liquid diet. You can then start eating soft foods before working your way up to solid within a month. You will receive extensive education by a dietician who will also supply a dietary manual to follow after surgery.
Is Laparoscopic Sleeve Gastrectomy Right for Me?
A laparoscopic sleeve is a good way to jumpstart significant weight loss, but it is not the right solution for everyone. This weight loss procedure is a major lifestyle change and drastically alters the way your body consumes food. If you are considering the sleeve gastrectomy, you need to be committed to changing your lifestyle habits. You may be a good candidate for this procedure if you meet the following criteria.
You have tried various types of diet with no success
You are between the ages of 18 and 65
You have a comorbidity such as sleep apnea, hypertension, or diabetes
You are more than 90 pounds overweight
You have a high BMI