Committed To Our Patients
The journey of every patient is extremely important to us. Our advancements through education and technology have benefited patient care, increasing successful outcomes for each patient.
Our Star of the Month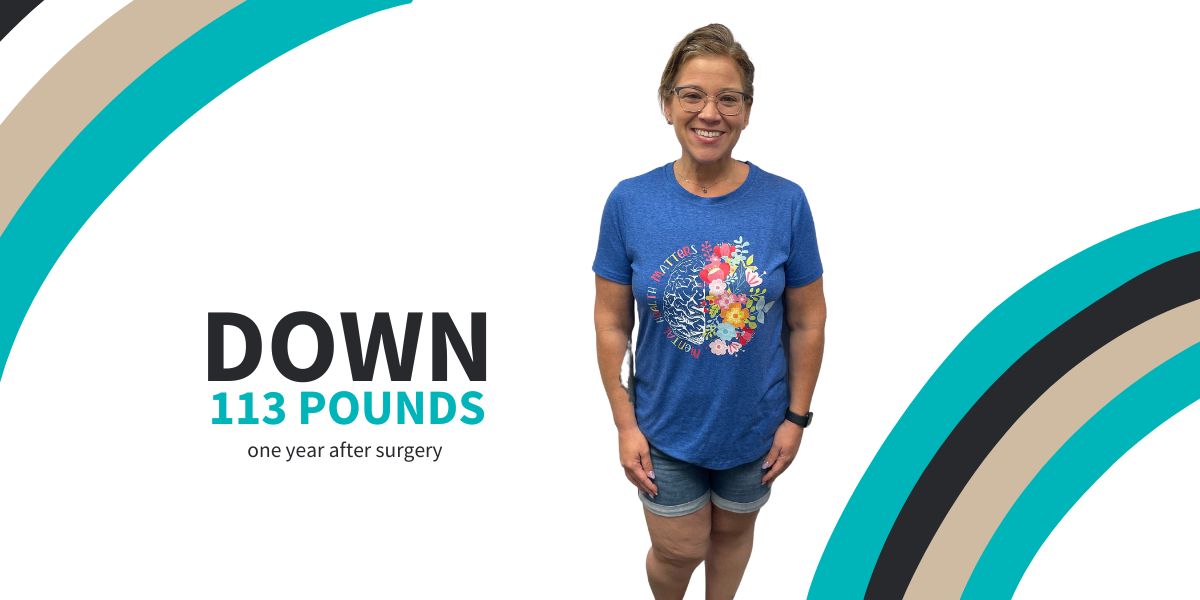 ---
Before and After Pictures







---
Cards From Our Patients
Eleni Karamanli – Has lost a total of 27 lbs since June 2022




---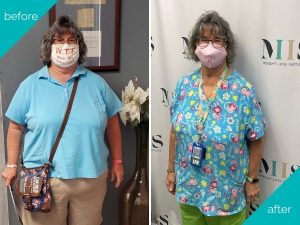 "My only regret is that I didn't do this sooner!  I'm off all my medications and my joints feel so much better.  As a school nurse, I found it difficult to speak to my students about their weight while I was so heavy.  I no longer use the elevator and only use the stairs.  Follow the guidance of Dr. Huguet and his staff and I promise you that you will be so happy.  Best of luck to you!"
-Lori
---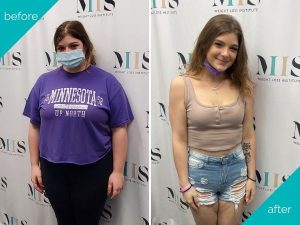 "You can live the life you always wanted."
-Olivia
---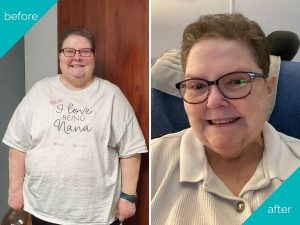 "If you have tried everything and you're diabetic, I would highly recommend weight loss surgery. You will feel so much better."
-Sheila
82 lbs lost since March 16, 2021
---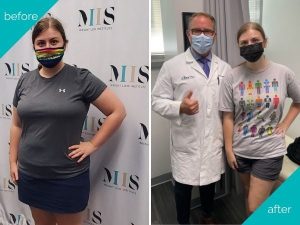 "Living my best life thanks to Dr. Huguet!"
-Summer
---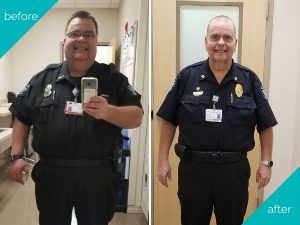 "I've struggled with my weight my entire adult life. High blood pressure, sleep apnea, fatigue, and  joint / knee pain was my daily battle. I had my Vertical Sleeve Gastrectomy in Aug 2021 and now 5 months later, all of those medical conditions are gone. No more high blood pressure, no more sleep apnea and now I have so much energy that I feel like a teenager. Having the surgery was the best decision I have ever made.
Dr. Huguet and M.I.I.S. gave me back my life and for that, I am forever grateful."
-Kenny
---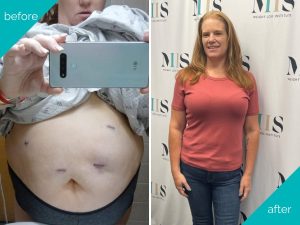 "You have to be dedicated to this process. This is Not Easy .. you have to be ok with change because it all will happen.. this is one of the best decisions I've ever made in my life because it has helped me change my whole life ..
I went out one evening for my cousins birthday and I wore this red dress and boyyyy you would never in a million catch this Woman in this dress !!! But I DID !!!"
-Ronda
Total Weight loss since 09/21/2020 – 125 lbs
---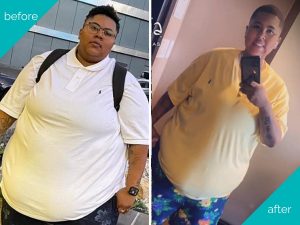 "I choose life!"
-Hope
---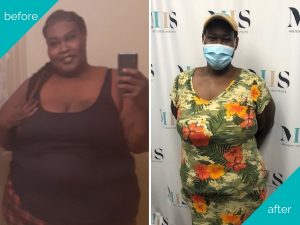 "Weighing 430 lbs at the age of 36 was like being trapped in a dark hole without a way out. I've tried all of the diets I could think of but nothing worked. That's when I found out about this amazing doctor by the name of Dr. Huguet @Baysurgical. That's when I started my journey to get the weight loss surgery. AFTER:Since the surgery I weigh 265lbs. My goal is 200lbs. I feel 100% better. I've been able to do things I wasn't able to like zip line and many other fun things. Also my health has improved. I'm not in so much pain as I was."
-Shakara
---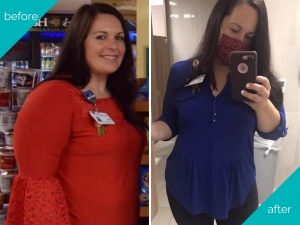 "My weight got to the point where I was afraid not to get surgery. My quality of life was getting worse with every pound I gained. Just cooking dinner for my family I would have to take breaks and sit down because my feet hurt so bad from standing. Leaning over the tub to give my toddler a bath hurt me and I would be out of breath I cannot tell you how much the surgery has helped me. My quality of life and the life of those around me is better. The first time I cooked a meal and didn't need to sit I cried. The pain in my feet was gone. I forgot what it felt like to not hurt while standing. I have energy to do so much more now! I considered surgery for many years and have been to consultations for wls in the past with other doctors. Something about Dr. Huguet was different. He will be honest with you. He's going to do his part but you have to put in the work. I'm forever grateful for him and his team. They helped me get my life back."
-Holly
---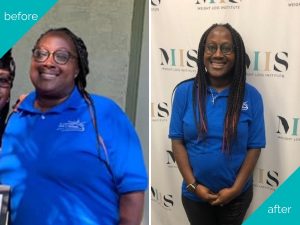 "My weight loss journey has completely changed my life. I feel so much better going out and spending time with my family and friends. I have no regrets. I highly recommend this surgery. Dr. Huguet and staff were phenomenal from the beginning to end!"
-Jyoti
---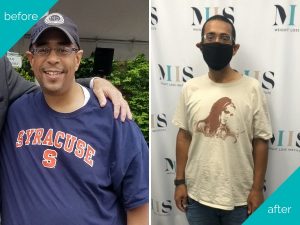 "If you're ambivalent about having the surgery, don't be! My life has changed so much. My self esteem and self confidence has improved. I feel a sense of hop that I never had before. I used to dread shopping malls because they didn't carry clothes in my size, but now I actually enjoy shopping. I no longer worry about fitting on amusement park rides. I am in a relationship now and have improved mental health. Most importantly, I'm healthier and added years to my life. A year after my surgery, I've lost 100 pounds and continue to make healthy choices. Thank you Dr. Huguet and staff!"
-Josh
---






---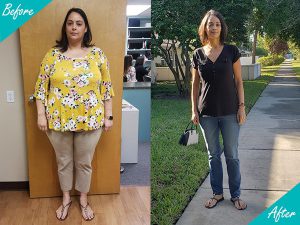 "I no longer have pain in my legs and back. I am so thankful for Dr. Huguet, Jenna and the staff at MIIS Weight Loss for all the support."
-Maria
---



---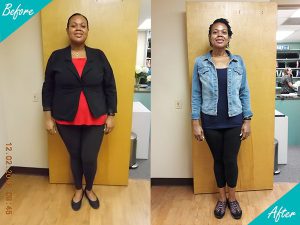 "I am grateful for the support of my family, freinds, co-workers, and medical staff at MIIS Weight loss and my primary care doctor. My entire life has changed."
– LaTisha
---